FTTA (Fiber To The Antenna) Cabling Solution

With the development of 5G commercial deployment drive bearer network in 2019, 5G base station will usher in a large-scale construction cycle. The number of 5G base stations in the future will be 4-5 times higher than 4G, and the cable connection between AAU and DU will also grow rapidly. So a large number of fiber cabling requirements will be generated. In order to cope with larger and higher density 5G base stations, a more efficient fiber cabling approach will be essential.

MITS is introducing a fast, reliable, low-cost FTTA and outdoor fiber connectivity solution for 5G networks. The solution consists of an outdoor multi-core pre-terminated trunk cable, an outdoor branch box, and a terminal 2-core outdoor jumper. It provides simplified installation and easy operation and maintenance deployment efficiency for 5G base station fiber cabling.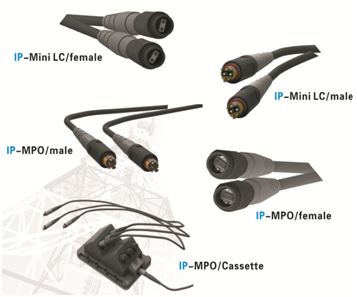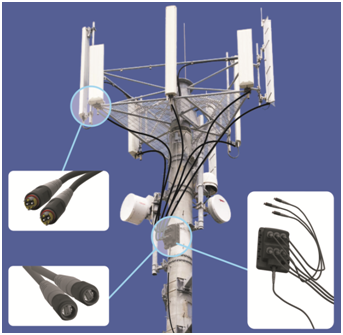 FTTA Products
The benefits :
Outdoor application design, with high security, corrosion resistance, IP68 protection level, can be plug and play, easy to connect

14mm outer diameter, small, compact outdoor multi-core connector design, easier to adapt to various application scenarios

It adopts standard MT ferrule and LC ceramic ferrule connection, with low attenuation and high reliability;

The outdoor connector can be used with the male and female to extend the distance of the trunk cable;

Multi-core and two-core adopt the same shell design, with high interchangeability, which is conducive to expansion and upgrade;

The connector adopts a guiding structure to ensure the docking accuracy and also effectively prevent damage to the surface of the fiber by mis-operation;

The optical cable and connector adopt mechanical seal and no need the heat tube, which reduces the possible failure during seal and improves production efficiency.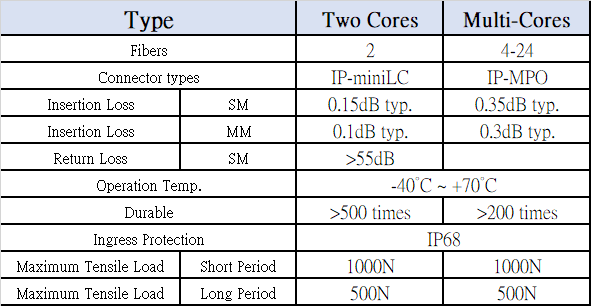 If you are interested to get more info, please feel free to

contact us

.