About us

MoSys, Inc. is a fabless semiconductor company enabling leading equipment manufacturers in the networking and communications markets to support the continual increase in Internet users, data and services.

The company's solutions eliminate critical data throughput and access bottlenecks in leading edge applications to deliver speed and intelligence on line cards and systems with aggregate rates above 100 Gigabits per second (Gbps). The resulting solutions improve performance and features while reducing system level power, area, pin count and economics.
MANUFACTURING & RELIABILITY
MoSys is an ISO 9000 certified IC manufacturer, and its Bandwidth Engine product has been qualified to meet carrier-grade reliability requirements.
MOSYS QUALITY POLICY
MoSys management team pledges to its shareholders customers and employees, a commitment to quality. We will comply with requirements and continually improve on quality by:
Planning our work, doing our work, checking our work, and acting after successful evaluation (PDCA).

Demonstrate to our customers improved performance.
​


Our technology

Bit Safe
MoSys' Bit Safe Self-Test & Self-Repair is part of the intelligent error management architecture which enhances the quality and reliability for carrier and enterprise class networking equipment.

GigaChip Interface
Bandwidth Engine SerDes supports the 90% efficient GigaChip Interface protocol to enable high-bandwidth, high-efficiency chip-to-chip communications.

High Speed I/O
Transmit and receiver circuitry capable of up to 28 Gbps data rate. Support of IEEE 10, 40 and 100G standards and support of OIF 11, 25 and 28G standards.

High Density Memory
The Bandwidth Engine family of ICs utilizes MoSys' patented 1T-SRAM embedded memory technology to achieve an unparalleled combination of performance, density, reliability, low power and cost.
What is the problem ?
Combination of the Throughput and Intelligent Creates Bottlenecks
How Mosys helps to solve the Bottlenecks ?
Data Path & Memory Bandwidth ICs solve it when Aggregate Data throughput >100Gb/s
IC Product Families Enable Cloud Infrastructure Equipment
Bandwidth Engine®ICs

-BE-1, 2, 3*: Highest memory access rate and intelligent offload for packet processing acceleration
LineSpeed™ PHYs -Gearbox, Retimer, CDR: High-performance PHYs for throughput and density
Target Market
Networking and Cloud Hardware OEMs
Sweet Spot: Carrier Ethernet, core, edge and data center
Customers
85+ BE and LineSpeed design wins with 25+ customers
Wins in 40Gb to 1Tb line cards and systems in routers, metro ethernet, wireless aggregation, optical systems, data center switches, security, load balancing, monitoring, broadcast video
Fast, Intelligent and Secure Cloud Network (

Leads to New Bottlenecks

)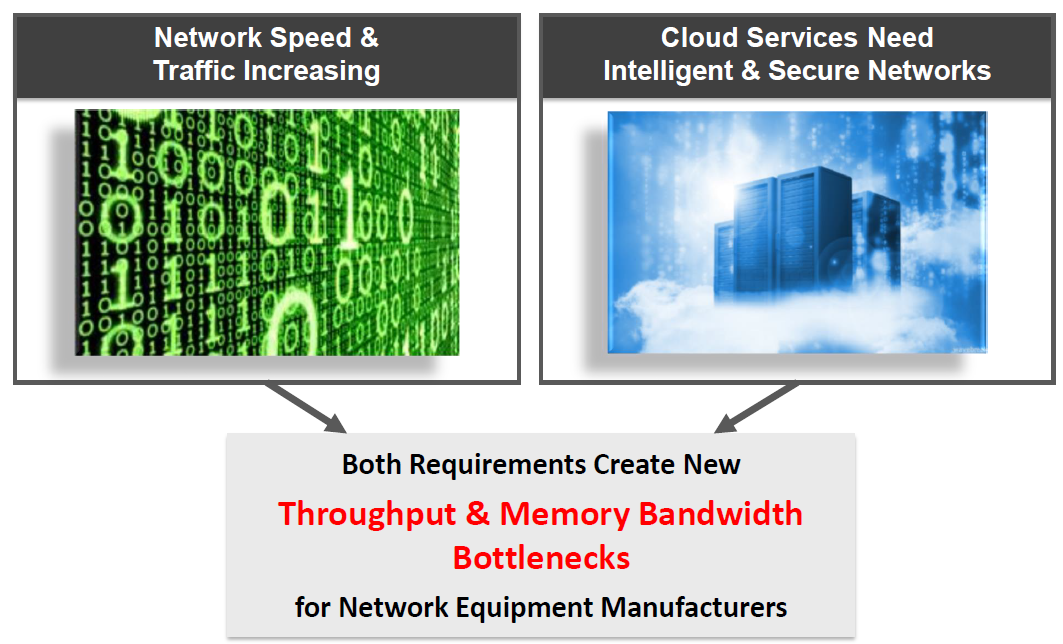 For more product infomation, please feel free to contact us.