RADview introduction :

RADview is a modular network management suite enabling planning, provisioning and monitoring of networks and services. It features a network element manager, end-to-end service manager for Carrier Ethernet services, performance monitoring portal for ongoing monitoring of Ethernet and IP services, D-NFV orchestrator for virtual machines and application services at the customer edge, and a network planner for resource optimization and capacity planning.

Featuring client/server architecture with multi-user support, RADview provides intuitive graphic representation of network clouds, links, nodes, end-to-end services, and network status indication. Fully ITU-T FCAPS compliant, it offers security management supporting user access profiles and allowing network partitioning.
The RADview network management and orchestration suite is comprised of the following modules:
• NMS
• Service Manager
• Performance Monitoring
• D-NFV Orchestrator.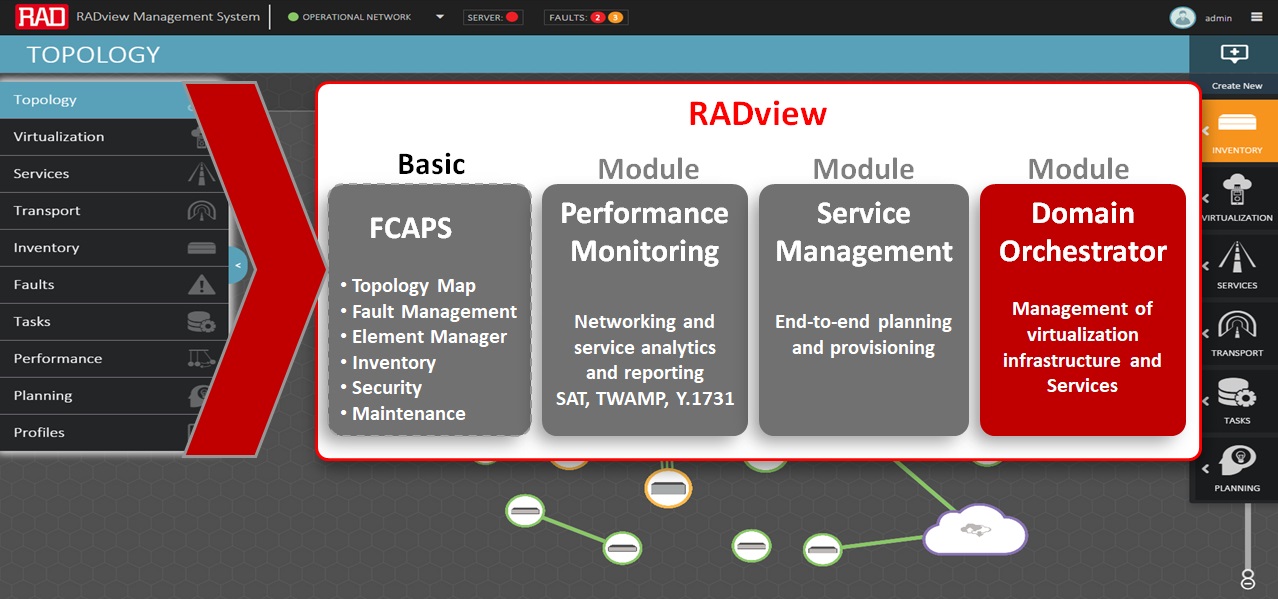 Key Takeaways:
Comprehensive management suite for next-gen networks based on RAD products and solutions

Planning, provisioning, performance monitoring, and service management

Manages all physical and virtual network resources

Intuitive HTML5, graphical UX/UI – easy to learn and use

Open architecture with multiple northbound APIs, interoperable with third-party OSS and network orchestrators

Firewall configurator for remote clusters and devices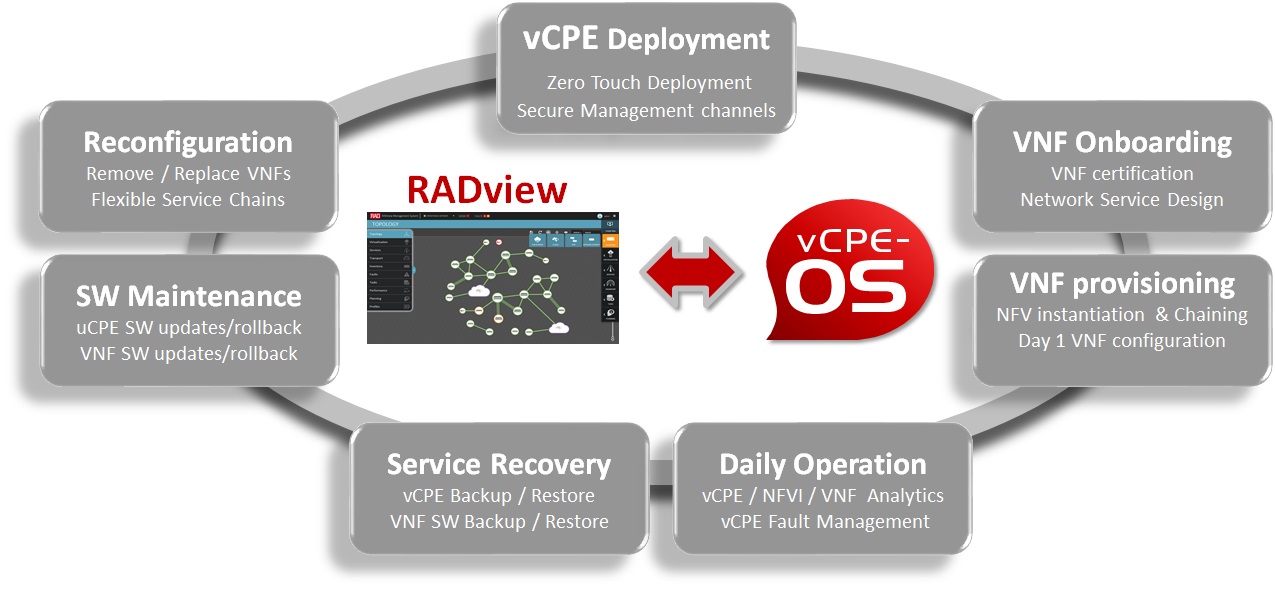 Use RADview for :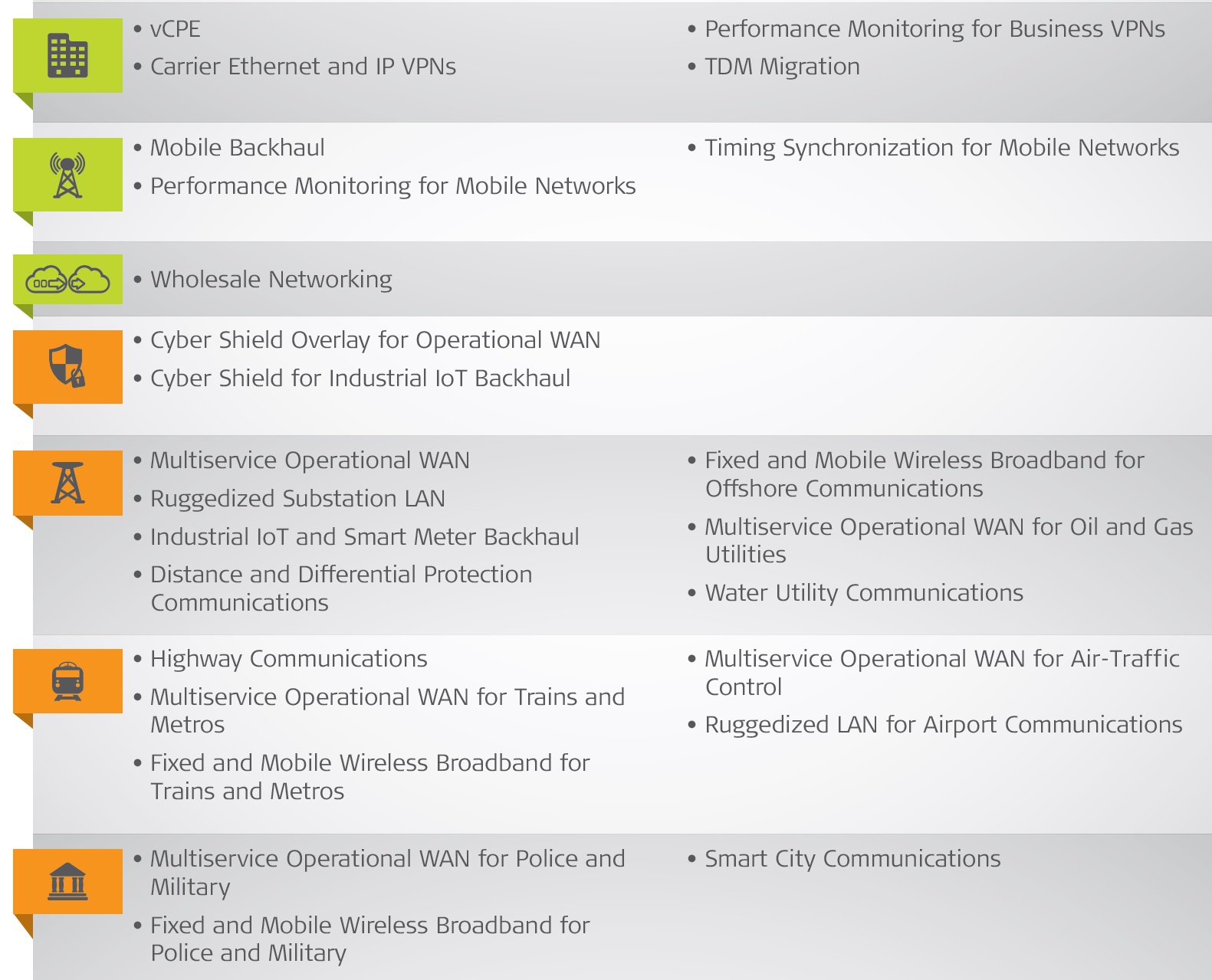 Hardware & Software Spec. requirement for RADview :



If you need more information, please feel free to contact us.