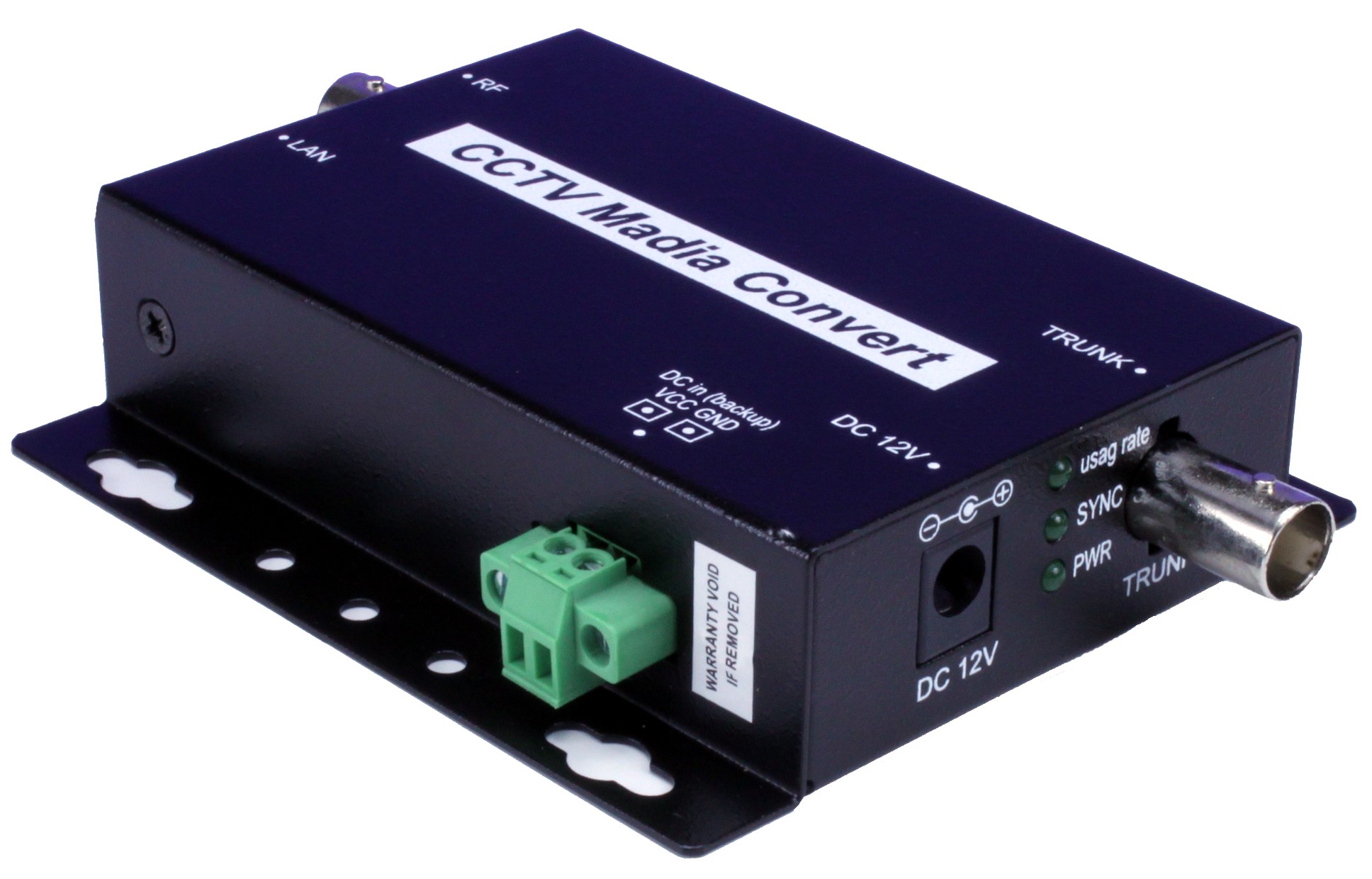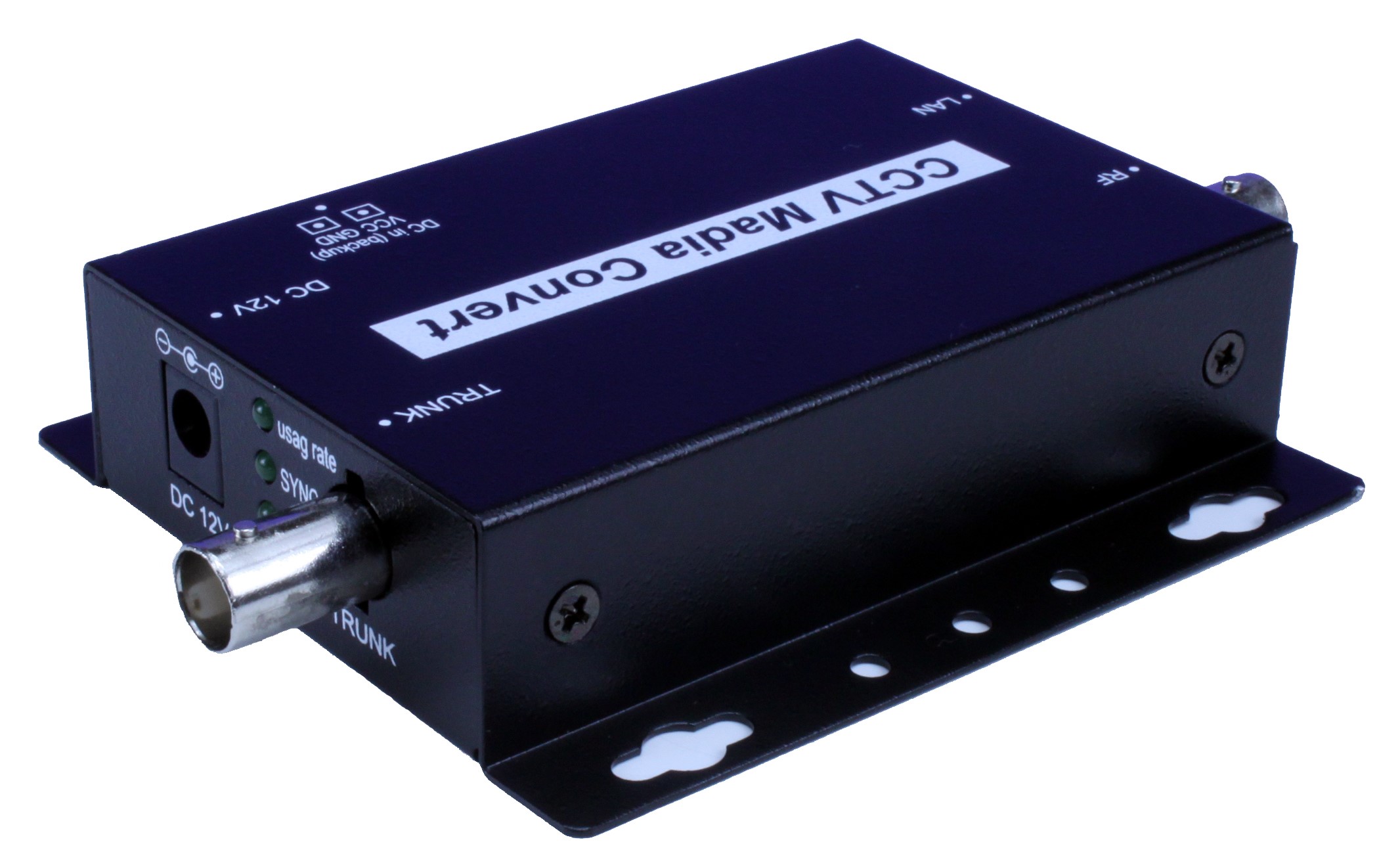 EOC-01AI-X is CCTV Media Converter. It's will allow Ethernet and CVBS (Composite Video Broadcast Signal) connectivity in existing facilities without pulling extra cable(max. over 600 meters) to provide both functions.
To installation Ethernet cable had length of 100 meters distance limitation, over long distances also takes another Ethernet repeaters to ensure that modulate Ethernet signal quality.
CCD-point line distance limit of 300 meters (168 series 5C-FB), over long distances need to separately install the amplifier to ensure signal quality to monitor.
EOC-01AI-X allow using exist coaxial cable to provide Ethernet connective function. It's will provide the remote site to install new 1080P or 4K2K IP camera enough Ethernet bandwidth.

Featrues :
Transmission speed is automatically adapted to adjust: 600 meters (1,969 feet) distance, the transmission speed of up to 38/12Mbps.​
Plug and Play design for simple installation, single DIP switch selectable for configuration.
Operates transparent to high layer protocols such as TCP/IP and VLAN tagging.
Auto-MDIX and Auto-sensing 10Base-T or 100Base-TX and Full or Half-Duplex on the Ethernet port.
Status LEDs for simple monitoring of the device and connection status.
Applications :
Use existing CCTV coaxial cable to extend the Ethernet network in different places.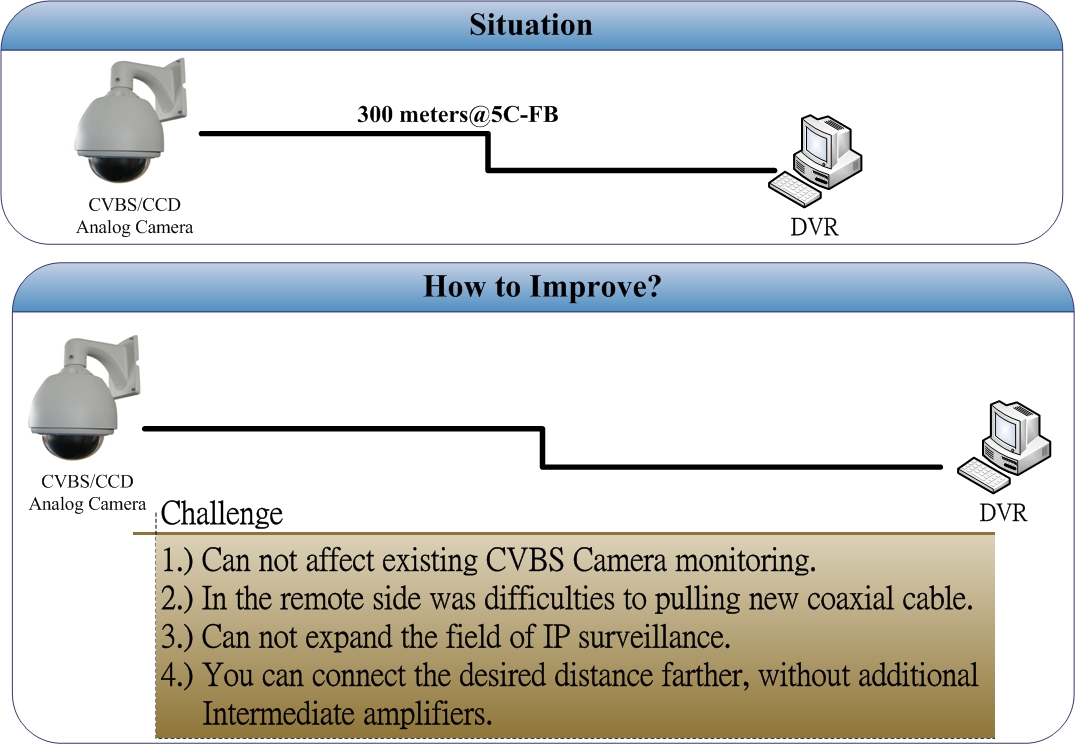 Use existing CCTV coaxial cable to add 1080P IP surveillance network interconnection extending in two different places.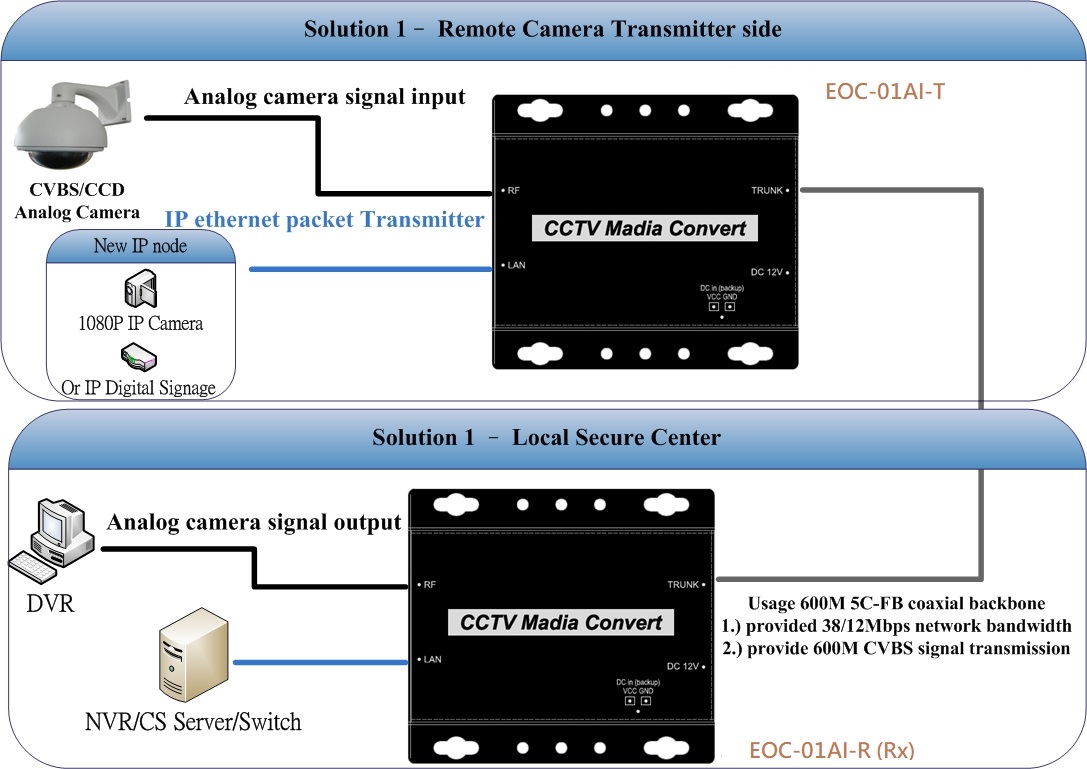 Use existing CCTV coaxial cable simultaneously transmits CVBS video surveillance and IP traffic control.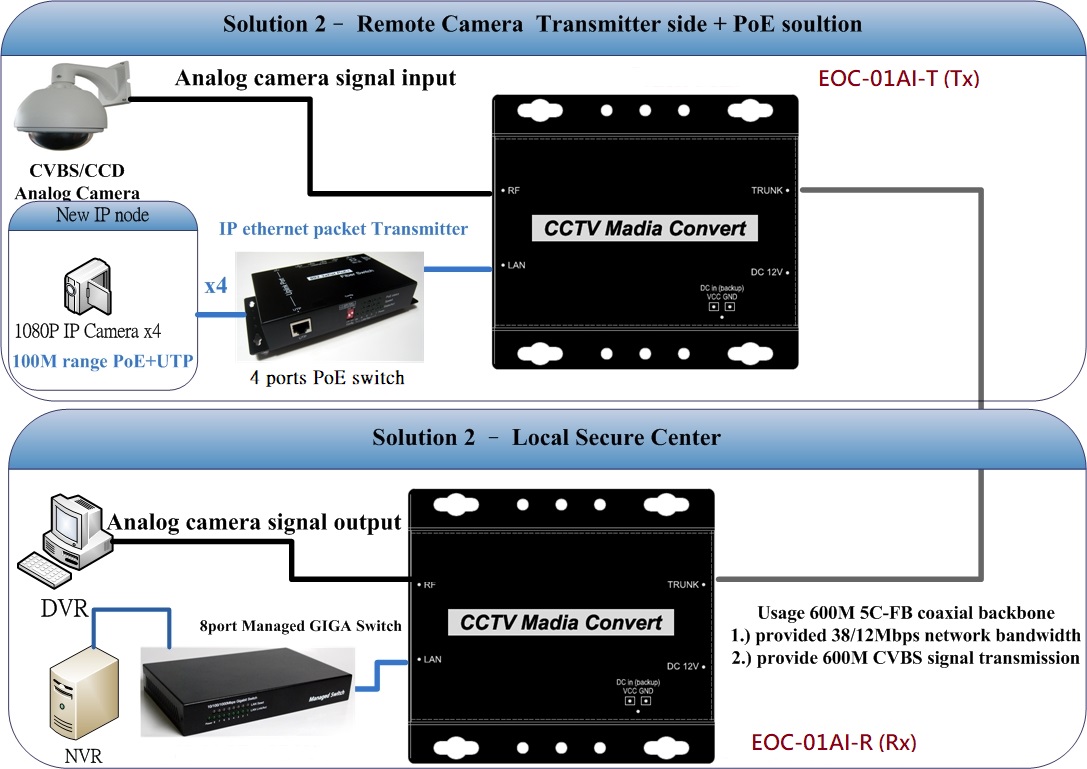 If there is any product information needed, please contact us or consult online.