Ag5400 series Power-over-Ethernet (PoE+) modules are designed to extract power from a conventional twisted pair Category 5 Ethernet cable, conforming to the IEEE802.3 PoE standard, with full backwards compatibility with the IEEE802.3bt, IEEE802.3at and IEEE802.3af amendments.

The Ag5400 is pre-configured as a Type 2 Class 4 device, allowing the module to draw up to 30W of power from the PSE.

The high efficiency DC/DC converter can achieve in excess of 93% efficiency and operates over a wide input voltage range with a low ripple and low noise output. The DC/DC converter also has built-in output overload, output short-circuit and over-temperature protection and provides a 1500Vdc (input to output) isolation barrier.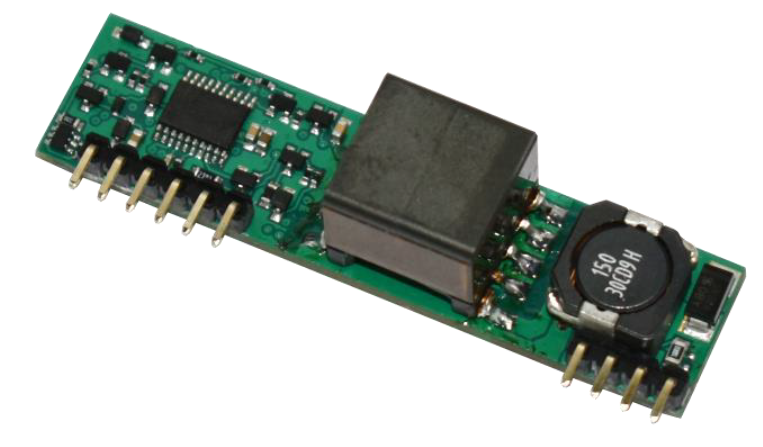 Features :
30W (IEEE802.3at) output power

>93% efficient DC/DC converter

Very low heat output

Low output ripple & noise

Overload, short-circuit and thermal protection

Adjustable output voltage

Industrial temperature range

Minimal external components required

Class 4 IEEE802.3 PD

IEEE802.3bt, IEEE802.3at,

IEEE802.3af compliant

Small Single In-Line (SIL) package

size – 57.3mm (L) x 14mm (H)

1500Vdc isolation (input to output)

Silvertel "design-in" assistance