MITS introduces IEEE802.3bt (Ultra High Power) POE Injectors, PD & PSE modules.



We are happy to introduce our IEEE802.3bt Injectors. This series Injectors have included AC Voltage Input and DC Voltage Input. With "802.3bt" signature that we are offering standard Output power upto 90W. If the application needs more power, we can suppor upto 120W Injectors, but no 802.bt signature. Also the Ethernet speed grade that is cover 1GBasedT, 2.5GBaseT, 5GBasedT & 10GbasedT. The max. distance for 10GBasedT can be upto 30 meter, the rest speed grade can reach 100 meter. please refer the below table for our IEEE802.3bt Injector series.
IEEE802.3bt AC Input Voltage Injectors

IEEE802.3bt DC Input Voltage Injectors :

At the same time, MITS is also offering the IEEE802.3bt PSE & PD modules. The detail as below.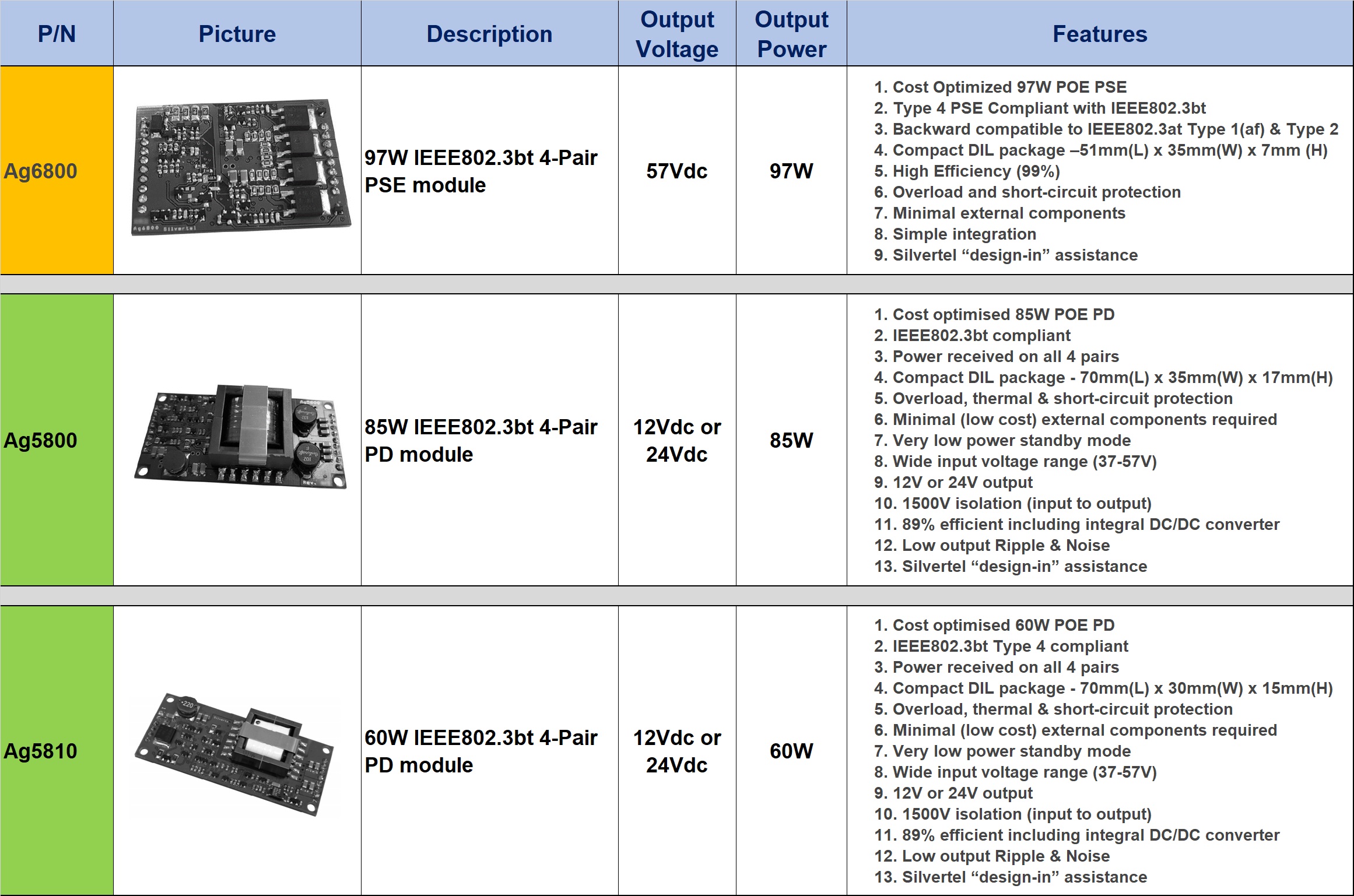 If you are interested, you are welcome to

contact us

for more info.